Catalogue -> Optical accessories -> GPJ-O Fiber Optic Splice Closure (FOSC)
GPJ-O Fiber Optic Splice Closure (FOSC)
---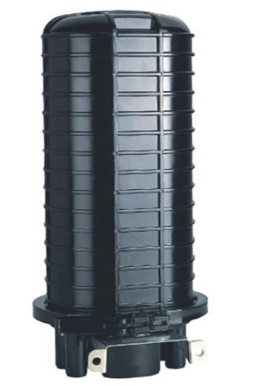 Dome GPJ-O is a vertical type. Hoop is used to fix and seal FOSC cover and base, and its installation is quite simple. GPJ-O is provided with 7 fiber cable inlet/outlet tubes. After being heated, heat shrinkable fixing sleeve is used to fix and seal between inlet/outlet tube and fiber cable. The FOSC is suitable for protecting fiber cable splices in straight-through and branching applications. It can be placed in aerial, underground, wall-mounting and wall-mounting in handhole and duct applications. Based on an advanced formula, the plastic parts are made of injection-molded, high-strength engineering plastic PC by numerical control equipment, therefore effectively prevent products from aging caused by coldness, heat, oxygen and ultraviolet radiation. The strong housing and main components provide fire resistant, waterproof, and quakeproof while protecting splices during pulling, torsioning and impacting. It ensures long-term reliability and usage under ambient temperature from -40C to +65C
---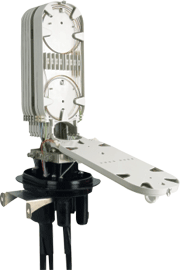 The GPJ-F has the following outstanding features.

Advanced internal structure design

Easy and fast to fix fiber cable

Easy to re-enter,it never requires re-entry kits

The closure is spacious enough for winding and storing fibers

Fiber Optic Splice Tray (FOSTs) are designed in SLIDE-IN-LOCK and its opening angle is above 90 o

The curved diameter meets with international standard.

Easy and fast to increase and reduce FOSTs.

Innovative elastic integrated seal fitting
The FOSC base is provided with an oval inlet/outlet tube, which can accommodate 2 pieces of fiber cable with max. diameter 26mm simultaneously. While straight-through fiber cable is for branching application, fibers not cut off are for straight-through after being fixed and winded, fibers cut off are for branching after fusion splicing with fibers of other branching fiber cable. All of the above features make it more easy and convenient for installation, maintenance and re-entry, therefore saving time. If required, the earthing deriving device can be installed on the housing of FOSC for deriving metallic parts of fiber cable for earthing connection. Pressure testing valve can be installed as well for pressure testing and sealing testing after injecting air.
---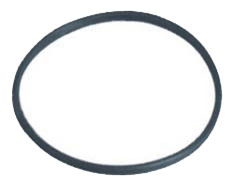 GPJ-O integrated seal fitting GPJ-O consists of one set of elastic integrated seal fitting, our company patent product, which, based on an advanced formula, is made of injection-molded, high quality elastic sealing material by numerical control equipment. It is installed between FOSC cover and the hoop. Under ambient temperature from ?0℃ to +65 ℃.it can be shrinking and dilating to ensure long-term sealing performance of FOSC. It also ensures good re-sealing performance after closing and reentry for many times. Elastic integrated seal fitting is a new breed in China and advanced internationally.
---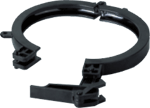 Sealing is achieved by locking the hoop and tightening nut, therefore easy for installation The most strongpoint is that the hoop, nut and housing are made of injection-molded, high-strength engineering plastic PC by numerical control equipment; They, together with elastic integrated seal fitting, can be shrinking and dilating at the same rate under violent changes of ambient temperature, therefore the closure ensures long-term reliability and sealing performance.
---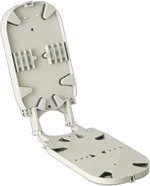 (L*W:210mm*105mm)
---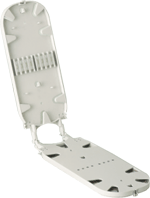 (L*W:268mm*105mm)



# The capacity of bunchy FOST 010 is from 12 to 24 cores;
# The capacity of bunchy FOST 014 is from 12 to 32 cores.
Quantity of bunchy FOSTs and heat shrinkable protective sleeves are to be determined according to the total capacity of the FOSC.
# Ribbon FOST 012 can accommodate 6 pieces of ribbon heat shrinkable protective sleeves.
# Ribbon FOST 015 can accommodate 8 pieces of ribbon heat shrinkable protective sleeves.
(Note: each ribbon fiber has multi-cores after fusion splicing)